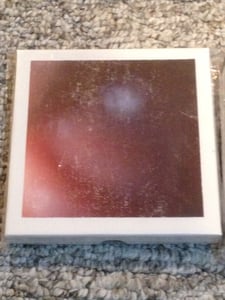 $

10.00
Supporting Roles' full length debut, the Cronenbergian body horror-inspired 2xCS entitled Dysmorphia.
Roughly an hour's worth of material recorded straight to tape, Dysmorphia is as painstakingly dynamic as it is authentic, and is a true push forward for the Supporting Roles project. The traditional nomenclature of feedback driven treble, destroyed vocals, and apocalyptic rumbles still exists, yet engulfs an extended palette of both analog and digital synthesizers resulting in a soundtrack for one's own anatomical anxieties.
Fusing influences of industrial, dark ambient, modern classical, and musique concrète, each side takes you further down the abyss until you'd wish you'd hit the bottom.
Undisclosed limited quantity. Hand-assembled 5" reel boxes housing one black and one white C32 in a sealed bag.
Free shipping in the US. International orders pay shipping accordingly. Digital version may or may not be coming soon.